In an era of relentless change, a company survives and thrives based not on its size or performance at any given time but on its ability to harness disruption and reposition itself to create a new future. Indeed, strategic transformation—adapting a core business to changing market conditions while also creating new growth beyond the core around new products, services, or business models—may be the business leadership imperative of the 21st century.
Download the complete Transformation 10 report.
To better understand the dynamics of transformation, we created a methodology to measure strategic change and identify public companies that are successfully doing it. We screened companies in the S&P 500 and Global 500 (see our full methodology below) across three key categories:
New growth: How successful has the company been at creating new products, services, new markets, and new business models?
Repositioning the core: How effectively has the company adapted its traditional core to changes or disruptions in its markets, giving its legacy business new life?
Financials: Has the company posted strong financial and stock market performance, or has it turned around its business from losses or slow growth to get back on track?
Our initial phase of research identified 57 companies making substantial progress towards transformation. The second phase narrowed the list to 18 finalists, and the final 10 was selected by a panel of business experts including former P&G CEO A.G. Lafley and Innosight's co-founder, Professor Clay Christensen.
Get the future in your inbox.
Sign up now.
Our inaugural Transformation 10 recognizes the achievement of these exceptional public companies and provides insights into how market leaders can sustain growth even as disruption threatens their historically successful core business.

The online retail giant developed technology to streamline internal operations, then turned it into a highly profitable web services business. 
The video entertainment company shifted dramatically along the dimensions of its business and delivery models while becoming a top original content provider.
In becoming the world's most valuable travel company, Priceline pursued radically different business models including the "long tail" of reservations at properties beyond the major hotels.
Apple repositioned the Mac platform as the hub for a new constellation of devices while building the world's largest digital content ecosystem. 
While redefining the model of selling health insurance through employers, Aetna now sells care management directly to consumers and healthcare IT to providers. 
Adobe moved beyond its core in packaged software for document creation into cloud services for the digital marketing of content
The kidney dialysis-center leader now also operates physician's offices and partners with other providers to manage the total care of patients with kidney problems.
The software giant transcended the business model of packaged software to one of selling cloud services and AI.

The diversified food and drinks business has transformed by refocusing its mission on health and nutrition.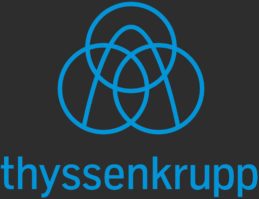 One of the world's largest steel producers reduced reliance on commoditized manufacturing and transformed into a high-value industrial technology solutions company.
five lessons from transformational leaders 
Transformational CEOs tend to be "insider outsiders".
The list is topped by companies headed by visionary founders with no prior experience in their industries. The others tended to rise to the position after running an internal new growth venture that inspired a proactive plan for change.
Transformation involves two separate journeys.
Explore our book about Dual Transformation
Leaders often look at change as one monolithic event, under which the old company eventually begins a new company. Instead, they should seek to reposition their core business to thrive in a disrupted market, while also launching a new growth venture.
You cannot execute transformation without highly engaged employees.  
Organizations must find a way to bring the correct set of values to life. Whatever the strategic transformation plan may be, organizations won't be able to carry it out without building a culture based around a higher purpose.
Transformation can only take root if you are constantly telling the story of your future.
Leaders must be tireless about communicating the vision they see for the organization. Tell different aspects of the same transformation narrative to different stakeholders, from the leadership team to customers to investors.
Develop a road map before disruption takes hold.
Many of the most famously disrupted companies ran into their deepest troubles a decade or more after  some of the first warning signs appeared. Transformation leaders spot fault lines that help shape proactive plans for moving ahead. 
Additional Finalist Companies
#11
Formerly a multi-industry conglomerate led by finance, GE refocused on industrial infrastructure and is now transforming into a "digital industrial" company.
#12
In the midst of a long-term transformation, Nestle is changing from the world's largest food & beverage company into a nutrition, health, and wellness company.
#13
The German telecommunications group created integrated platforms for new growth in energy, healthcare, media, cloud services, and Industry 4.0.
#14
Known for networking hardware, Cisco has made big strides into new business models in subscription services for the new era of "software-defined hardware."
#15
This Chinese computer company grew to become the #1 PC maker in the world, then diversified into mobile phones and smart TVs
#16
The industrial maker of energy-related hardware and electronics bets the company's future direction on smart buildings and smart grids.
#17
Australian telecom Telstra is changing into an integrated media, communications, and IT company generating new growth in areas such as healthcare and smart homes.
#18
The electronics giant radically restructured its core business and expanded into new growth areas ranging from agriculture to electric car batteries.
A Conversation with the AUTHORS
about the t10 methodology
Phase 1: We screened the S&P 500 and Global 500 companies for three criteria to arrive at a list of 57 companies that had made a clear commitment to strategic transformation within the past 10 years:
Has this company exemplified strategic transformation?

Has this transformation had impact on customers and its industry in the past decade?

Does the company show potential to sustain its transformation over the next decade?
Phase 2: We then narrowed the list to 18 finalists using another set of criteria: their financials (notably revenue growth and stock performance), the degree to which they had built meaningful new growth businesses, and the degree to which they had repositioned their core business.
Phase 3: We enlisted a panel of notable business leaders to score the final 18 and select the 10 that had achieved the most successful transformations.
Thank you to the judges.
Chris Chadwick, former CEO, Boeing Defense
Clay Christensen, Professor, Harvard Business School; co-founder, Innosight
Scott Cook, Founder & Chairman, Intuit
Matthew Eyring, Chief Strategy & Innovation Officer, Vivint
A. G. Lafley, Former Chief Executive Officer, Procter & Gamble
Rita McGrath, Professor, Columbia Business School
Teo Ming Kian, Director, Temasek; Chairman, Vertex Holdings 
Theodor Weimer, Country Chairman, UniCredit 
Innosight's Transformation Ten ranking evaluates the ability of leaders to strategically reposition their firm.
Lots of CEOs think they're capable of leading their companies through dramatic transformations, but few actually do it successfully.
learn how successful leaders can leverage disruptive change to fortify today's business and create tomorrow's growth engine
Sooner or later, most companies will need to reinvest themselves in response to disruptive change. Innosight authors argue the value in dual transformation.